7 years old Zora and her son Bugatti.
Zora was not bred till she was just about 5 years old . Bugatti and Ferrari and their sis came from that litter.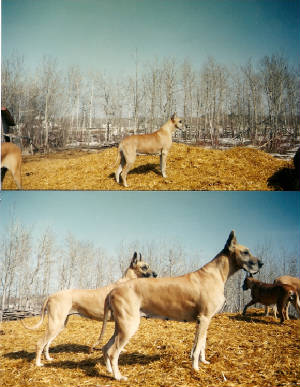 Older Zora with her friend Popy.
Zora was bred by Noreen and carried our line.
But we loved her just like if she was born here. She stayed with us till she was 11 years old, how we miss that beautiful grey face.