There always are special dogs, those one thinks about very often. Buby was one of those.
How we miss him!
Ferrari brother to Bugatti left in October, and then came Bugatti`s first winter. We went out every day, no matter how cold it was , so he would get enough exercise.

Snow was so deep that I had to carry the stick to make it .

But he loved it.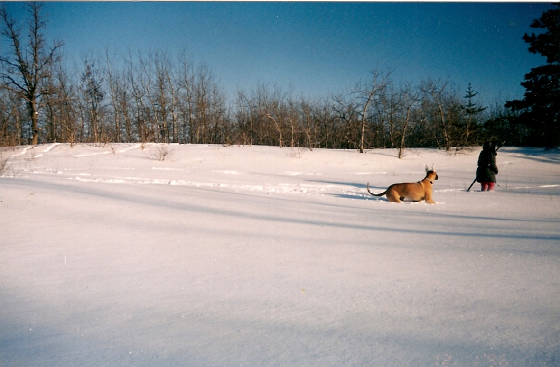 Young Bugatti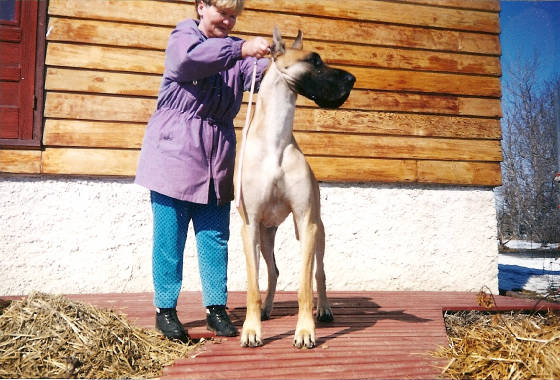 Bugatti was everything a dane should be. Big and handsome with a great temperament.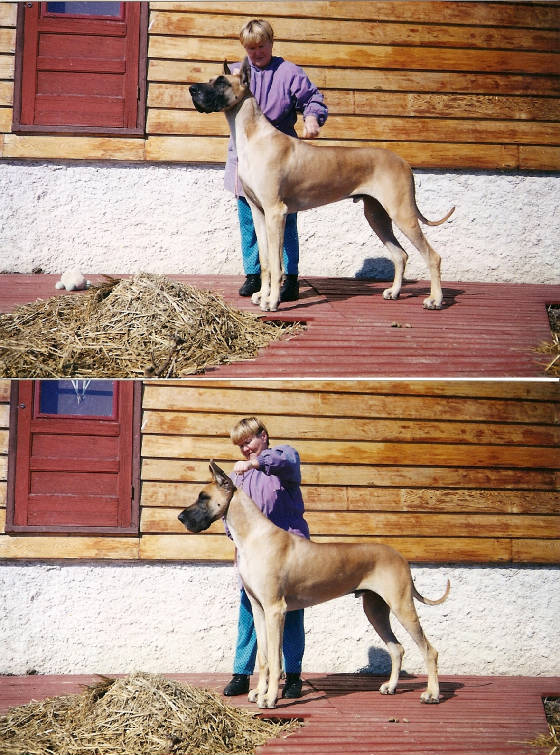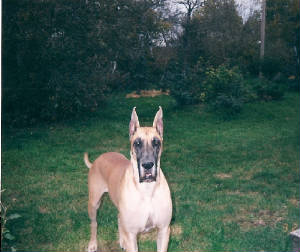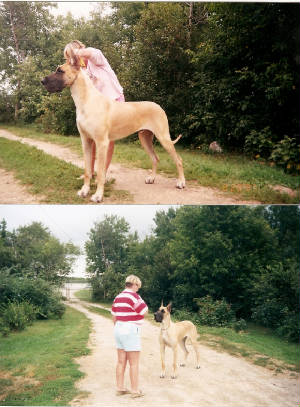 1 years old Bugatti
7 months old
6 months old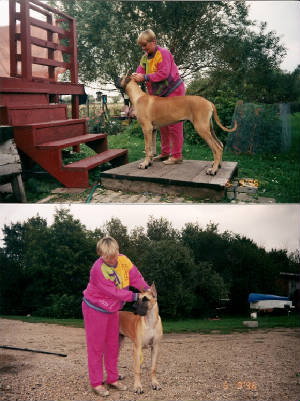 5 months old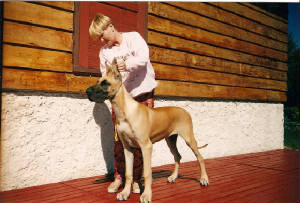 CH.CILKA`S BUGATTI
This is Gent -father of Bugatti
AM.CH. Tatum`s southern gentleman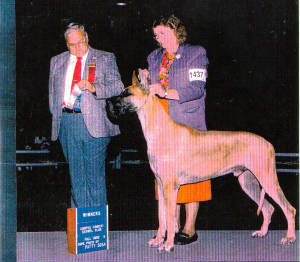 Bugatti`s mother Zora
CH.Gereen`s Zora of Cilka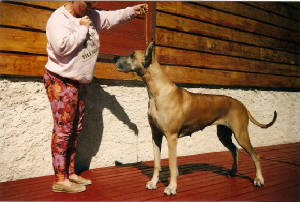 Sister to the boys, and just like the boys , she was tall and had a lovely head.
Enter subhead content here